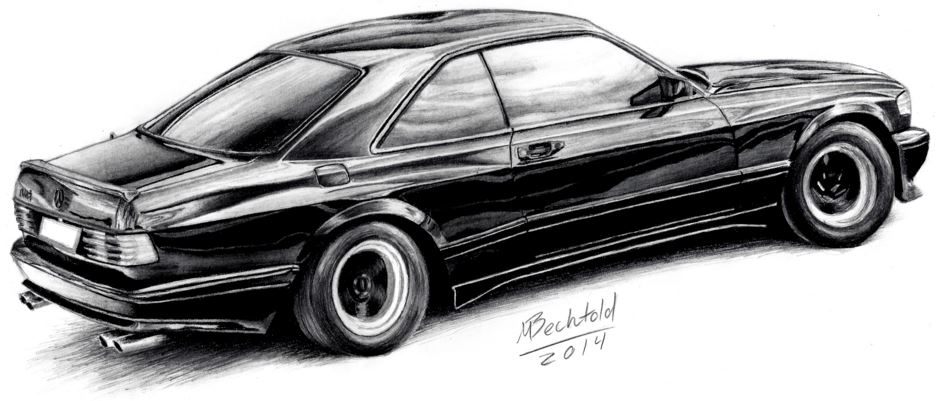 MERCEDES BENZ W126 SPECIFICATIONS
Mercedes Benz Specs
300SD | 300SDL | 300SE | 300SEL | 350SD | 350SDL | 380SE | 380SEL | 380SEC | 420SEL | 500SEL | 500SEC | 560SEL | 560SEC

1979, 1980, 1981, 1982, 1983, 1984, 1985, 1986, 1987, 1988, 1989, 1990, 1991
Visit our Navigation Menu to see all workshop and repair manuals for the Mercedes Benz 126 series
---
---
The Mercedes Benz W126 series was a line of S-Class vehicles manufactured by Mercedes-Benz between 1979 and 1992. Premiering in September 1979 the W126 was the second generation to officially bear the prestigious S-Class designation, an abbreviation for the German Sonderklasse or "special class".

The W126 was formally introduced at the Internationale Automobil-Ausstellung (International Motor Show, or IAA) in Frankfurt in September of 1979.
These W126 models were initially offered with straight-six, V8, and a turbocharged diesel engine for the sedan. In September of 1981 the C126 2-door coupé version was introduced.

Seven models were among the originally introduced line of standard (SE S-Klasse-Einspritzmotor, SD S-Klasse-Diesel) and long (SEL, SDL) wheelbase sedan body styles, including the 280 SE/SEL, 380 SE/SEL, 500 SE/SEL and 300 SD.
In 1981, the coupé version C126 (SEC, acronym for (German language) S-Klasse-Einspritzmotor-Coupé) of the W126 S-Class premiered at the IAA with the 500 SEC model.
Mercedes Benz 126 Specifications
1968-1976
U.S. Market - Index of Series W126 Mercedes Benz Vehicles

W126 Sedans
Model
Years Built
Chassis
Engine
Produced
260SE
1985-1991
126.020
103.941
20,838
280S
1979-1985
126.021
110.924/926
42,996
280SE
1979-1985
126.022
110.987/989
133,955
280SEL
1979-1985
126.023
110.987/989
20,655
300SE
1985-1991
126.024
103.981
105,422

300SEL

1985-1991
126.025
103.981
40,956
380SE
1979-1985
126.032
116.961/963
58,239
380SEL
1979-1985
126.033
116.961/963
27,014
420SE
1985-1991
126.034
116.965
13,996
420SEL
1985-1991
126.035
116.965
74,017
500SE
1979-1985
126.036
117.961/963
33,418
500SE
1985-1991
126.036
117.965
w/above
500SEL
1979-1985
126.037
117.961/963
72,639
500SEL
1985-1991
126.037
117.965
w/above
560SE
1988-1991
126.038
117.968
1,252
560SEL
1985-1992
126.039
117.968
75,071
300SD
1979-1985
126.120
617.951
78,725
300SDL
1985-1987
126.125
603.961
13,830
350SD
1990-1991
126.134
603.970
2,066
350SDL
1990-1991
126.135
603.970
2,925
C126 Coupes
Model
Years Built
Chassis
Engine
Produced
380SEC
1980-1985
126.043
116.963
11,267
500SEC
1980-1985
126.044
117.963
30,184
500SEC
1985-1991
126.044
117.965
w/above
560SEC
1985-1991
126.045
117.968
28,929
420SEC
1885-1991
126.046
116.965
3,680
---
Model
Market
280 S
N/A in US
280 SE
N/A in US
380 SE
500 SE
N/A in US & AU
280 SEL
N/A in US
300 SD
US & CA only
380 SEL
500 SEL
500 SEC
380 SEC
260 SE
300 SE
N/A in US & AU
420 SE
420 SEL
N/A in US
420 SEC
500 SE
N/A in US
500 SEL
N/A in US
500 SEC
N/A in US
560 SEL
N/A in US
560 SEC
300 SEL
300 SDL
560 SE
US & CA Only
350 SD
N/A in US & AU
350 SDL
US & CA Only
2,925
Saloon Total
818,105
Coupe Tota
74,060
Mercedes Benz 126 - W126 Models